Instructor: Colber Prosper, M.S. of Prosper & Partners International Consulting

Learner Level:
Entry to Senior Leaders

Time Commitment:
2 - 4 hours per week

Project Expectation:
Inclusion Plan

Course Start Date:
September 24, 2022

Course End Date:
November 8, 2022

Completion:
CEU Certificate Included
training Course overview
The course is designed for leaders and managers who are interested in examining their own identities and unpacking their perspectives regarding inclusion, equality and equity. Learners will be introduced to principles for managing diversity and will create an inclusion plan intended to increase team cohesiveness, productivity, and innovation.


who is this course for?

Leaders and managers of teams, offices, and departments that are interested in creating a more inclusive workplace. This is an opportunity to enhance organizational culture to attract and retain talent, to maintain relevance in your field and market, and to be innovative and competitive.
work better together
Prosper & Partners International Consulting
A transformative team of do-gooders that assists professionals, organizations, and communities around the world to work better together.
Our Clients Include:
Founded in 2011, Prosper & Partners is a network of some 20 researchers, analysts, practitioners, and trainers. Together, we are the do-gooders with the skills and expertise you need to help you solve your organization's greatest challenges, from team morale and development, to staff diversity and equity, assessment and strategic thinking, leadership development and coaching, image and branding, and client satisfaction.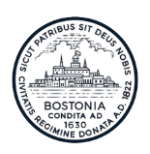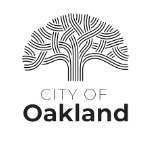 Learning Objectives:
This 6-week training course helps participants grow their leadership skills.
Clarity
Learners will define key and relevant terms, ideas, and concepts related to diversity, equity, and inclusion.
Exploration
Learners will explore and examine one's thoughts, experiences, and feelings about difference, diversity, and culture.
Critical Thinking
Learners will critique their organization's social inclusion plans, practices, policies, and procedures.
Design
Learners will design a social inclusion plan that enhances team members' work experiences and productivity.
Live Sessions
This training course includes live group sessions designed to provide you with community support as you discern next steps for your organization.
Suggested Readings
This training course includes required and suggested readings. These additional resources help you to continue growing long after the course has ended.
Management Coaching
This training course integrates executive level coaching as part of the training experience. As seasoned professionals, Prosper & Partners walk with you through this course.
Colber Prosper, MS
Mr. Prosper is the Founder and CEO of Prosper & Partners International Consulting Firm, LLC where he has served as a Senior Consultant for 10+ years. He has authored a book entitled, No Entry Examining the Powers that Undermine our Full Potential. Colber identifies as Haitian African American and is cis gender and dyslexic. Mr. Prosper is an expert in various fields like education, organizational development, and community public health. All of his work is centered around building community and creating inclusive spaces. Colber is passionate about spirituality, social justice, humans, and South Florida sport teams.